H-Sphere Installation Request
Installation Fee
To have H-Sphere installed by our installation team, please pay the $95.00 setup fee to cover the installation costs. $95.00 is the fixed fee for any number of installed services and target boxes. Once you send us an installation request, we will send you the invoice. You can pay by credit card, PayPal, check or wire transfer. You can also specify the number of licenses you want to purchase.
Duration
If the servers are carefully prepared and all requirements have been satisfied, the installation ideally takes less than half an hour. However, be prepared for longer periods caused by slow connection speed and other factors. After the installation has been completed, we perform post-installation testing, which normally takes 1 to 2 days.
Note: do not operate the system unitl you are notifed that the post-installation tests are over.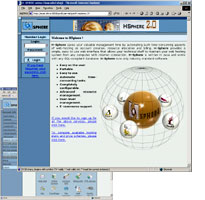 Procedure
Click the Ask a Question link in the top menu.
Enter "H-Sphere installation request" in the subject field of an online Ask a Question form.
Click the Submit question button.
Required Info
Company Name;
The domain name you are going to use with H-Sphere. This domain name will be used for server names, such as cp.yourdomain.com, mail.yourdomain.com, web.yourdomain.com, ns1.yourdomain.com, ns2.yourdomain.com, and for third-level hosting, such as customerdomain1.yourdomain.com, customerdomain2.yourdomain.com. If necessary, you can use different domains for different servers or third level domain hosting;
The list of servers you want to use (IP's);
For every server:
- Username of the users able to telnet or ssh and run su command;
- Passwords for that user;
- Root password.
To have H-Sphere installed on internal IPs, specify which internal IPs will correspond to which external IPs.
Preferred H-Sphere configuration, i.e. what you want to install on each server
(if this is not specified, we'll choose the configuration by ourselves).